The EASIEST Way To Generate Leads & Turn Strangers Into
Repeat Customers
Turn 2 Simple Keywords Into a Full Lead Generation Machine
A.I. generates ALL the questions. You personalize offers based on responses
Capture Leads

with A.I. using powerful builder

Share Surveys

with a custom URL anywhere with just 1-click

Automated:

Generate engaging questions using A.I.

Send leads

Right to offers based on their replies

DFY Templates:

Start instantly with ready to go surveys

Fully cloud-based:

Nothing to download/install

Powerful Security:

Passwords & IP level security

Free Commercial License:

Make money by offering this as a service
Check Out Some Of These Small Businesses
THAT MADE IT BIG USING SURVEYS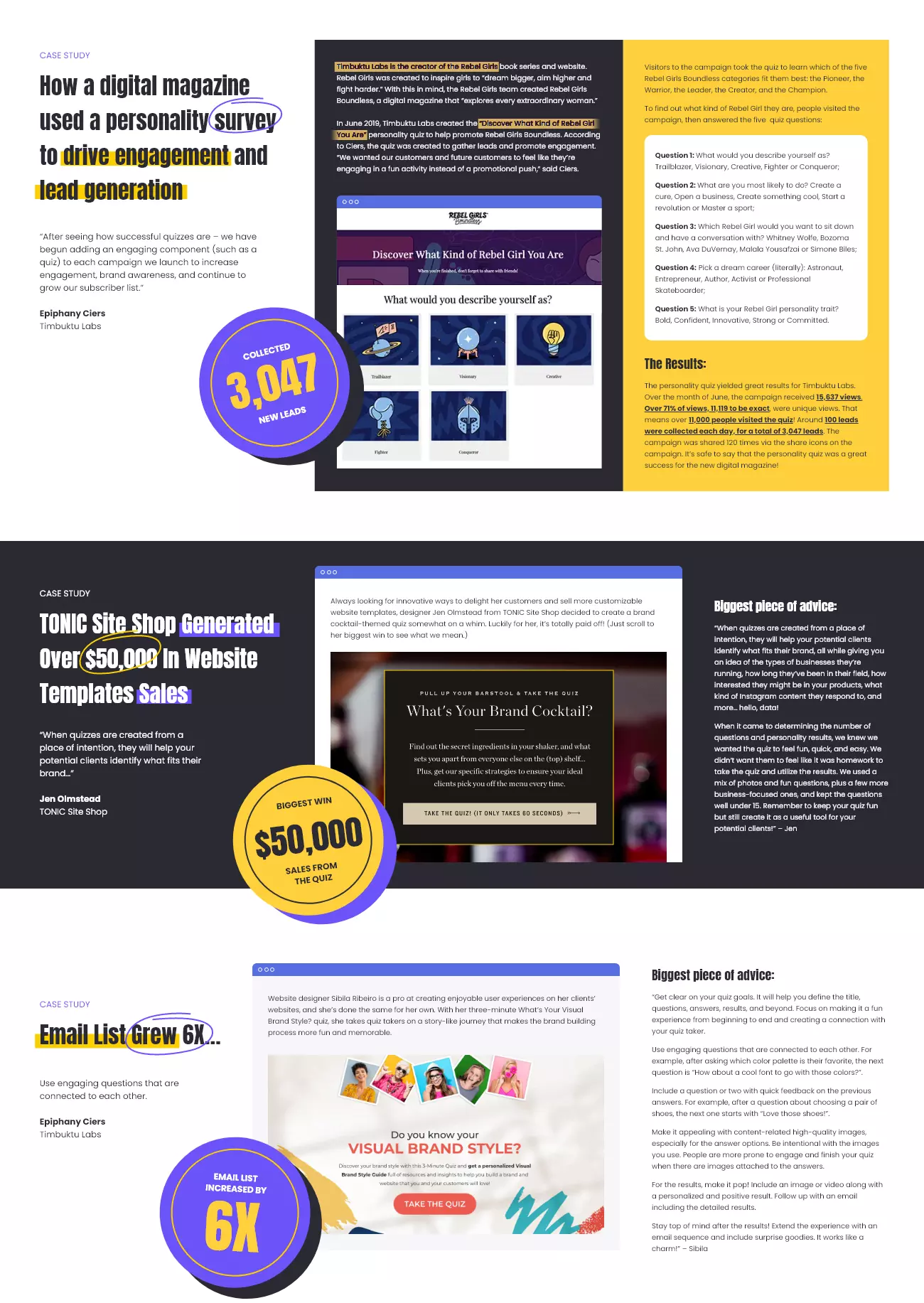 Local Businesses Also Use Surveys To Sell More & Keep Customers Happy...
85% of small and medium-sized enterprises say that online customer feedback has been beneficial to their business.— Barclays, 2018
Barclays estimates that optimizing for the Feedback Economy could yield 3.2 billion dollar opportunity in the next decade in the UK alone.— Barclays, 2018
91% of people believe that companies should fuel innovation by listening to buyers and customers, compared to only 31% who think they should hire a team of experts. —SurveyMonkey, 2019
To Create Surveys Using Artificial Intelligence…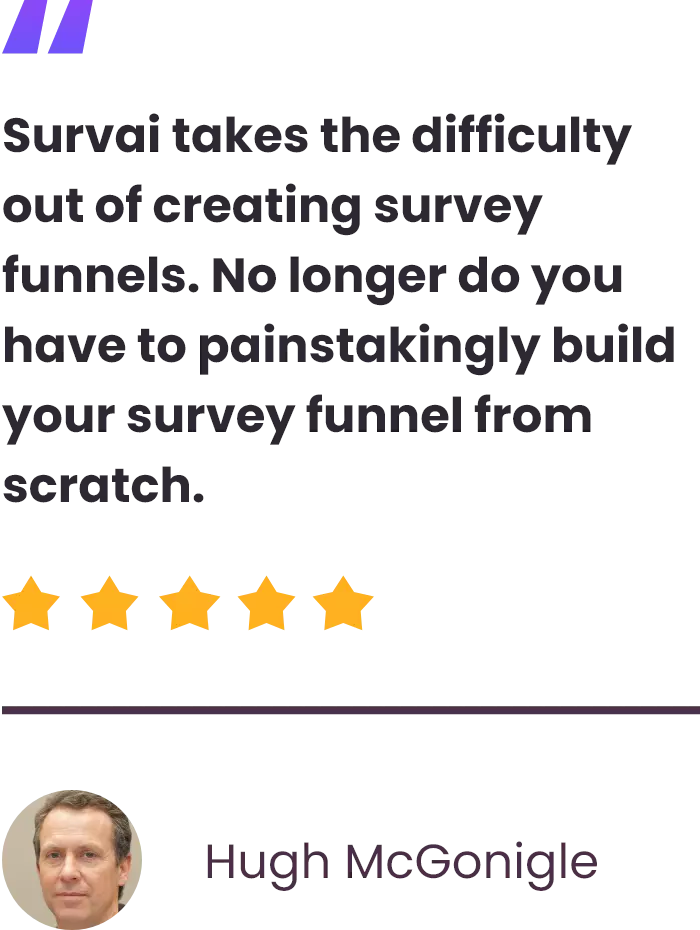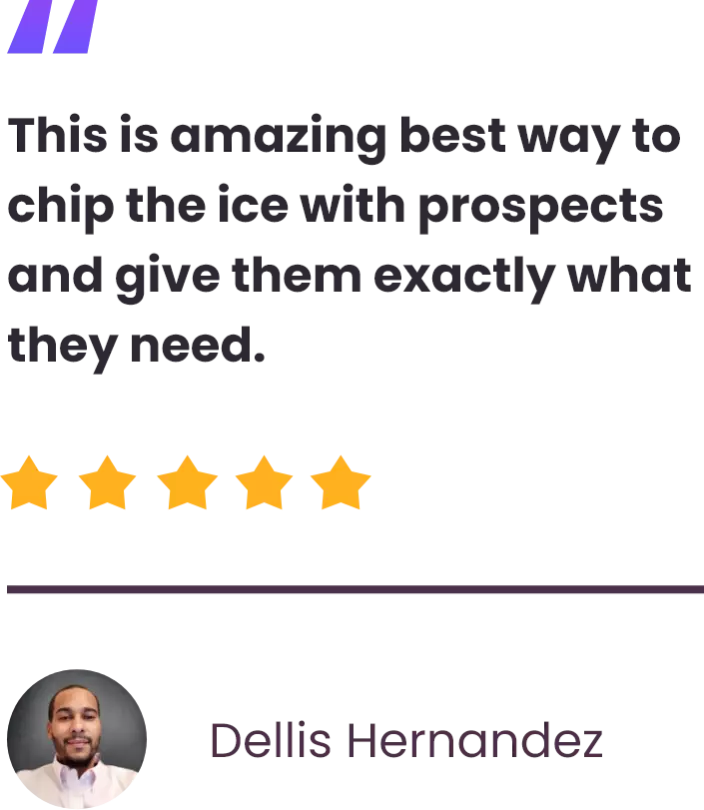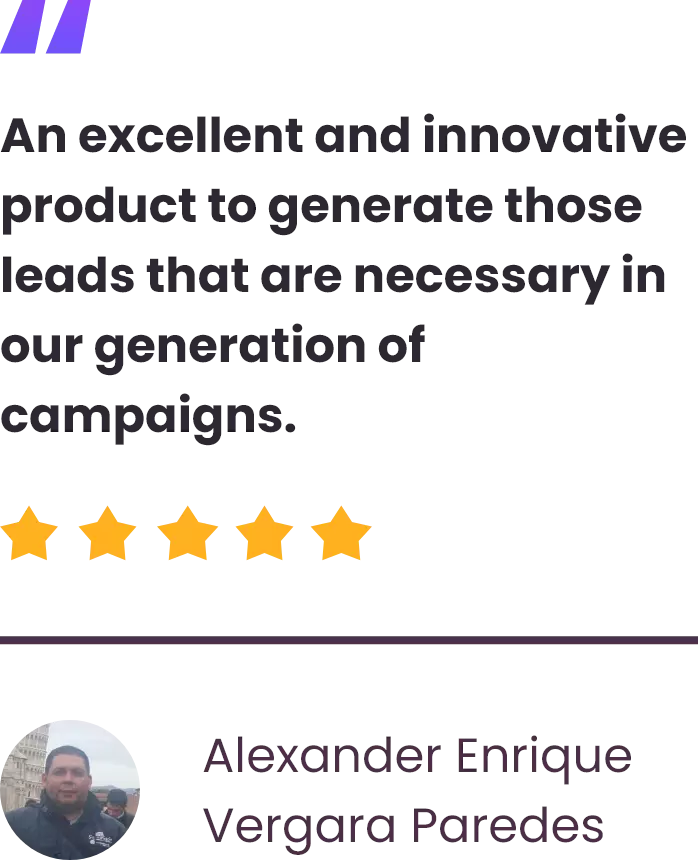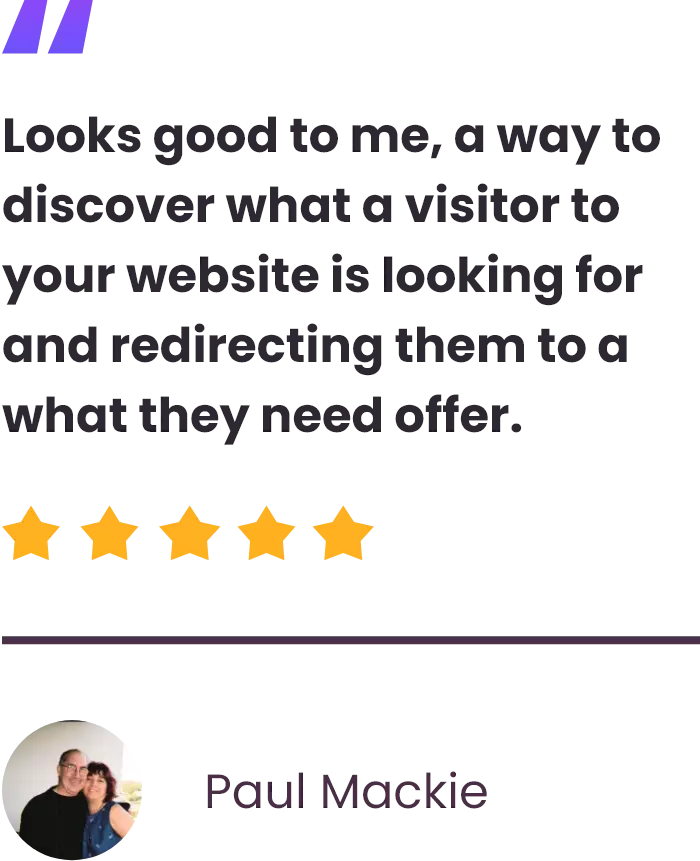 The old ways of generating leads just don't work anymore...
That free guide or checklist pdf that you worked so hard to create likely lives in a dead aea of unopened downloads on thousands of hard drives around the world.
Webinar leads cost you a pretty penny so you're smart to wonder - what happened to the 75% of people who didn't show up? Or the 95% of people who didn't buy?
The time and money you spend on creating a video just feels like flushing money down the toilet when you find people watching just a fraction of the video or moving on without clicking your call to action after watching the entire video.
But We All Still Want 3 Things:
As An Online Business Owner, You Have Two Options...
Surveys Give You Deep Insight About Your Audience
They help you gain insight into who's in your audience, what they struggle with, what they really want, and so much more
They help you segment your new leads at the top of your funnel.
And they help you combine the power of human psychology with that of interactive content.
Don't worry about asking the right questions…the A.I. will do that for you!.
SurvAI also helps you segment leads based on replies - so that you can send them to personalized offers.
Witness an instant increase in your sales & conversions…as people love learning more about themselves, answering questions, and getting personalized offers.
But Most People Are Using Surveys Wrong!
Here's The 3 Most Common Mistakes:
Now What If You Had An App That Created Winning Surveys For You In Minutes With Just a Keyword?
What If You Could Do All This With Just a Push Of a Button? Without Guesswork, Technical Obstacles, Or Even Needing a Website?
Our AI Generates High-Converting Survey Questions Using Just A Keyword
First-To-Jvzoo Powerful Drag & Drop Survey Builder Canvas
Multi-Page Surveys That Increase Engagement & Completion Rates
Built-In Password Protection For Surveys & 1-Respondent Per Survey Security
Share Your Surveys With A Custom URL, Across Social Media Platforms & Any Website 
Send Leads To A Custom Thank You Page Based On Their Responses & Ratings
Sell Surveys You Can Generate In Seconds For BIG Bucks
Multiple Languages Supported(See FAQ)
A.I. Generates 
Engaging Surveys In Just
Simply enter a keyword & let the A.I. generate questions that will turn leads into repeat customers.
The questions are automatically inserted for you with questions that build interest, desire and push towards ACTION!
Brand your surveys with your colors
(or that of your clients)
(Alternatively, you can write your questions and create your own survey from scratch)
Take A Look At These STUNNING Surveys You Can Generate Using SurvAI In Just Minutes From Now!



Generate UNLIMITED High-Converting Questions In Seconds
Top psychologists & marketers agree that the goal of writing a survey question is for every potential respondent to
Interpret it in the same way
Be able to respond accurately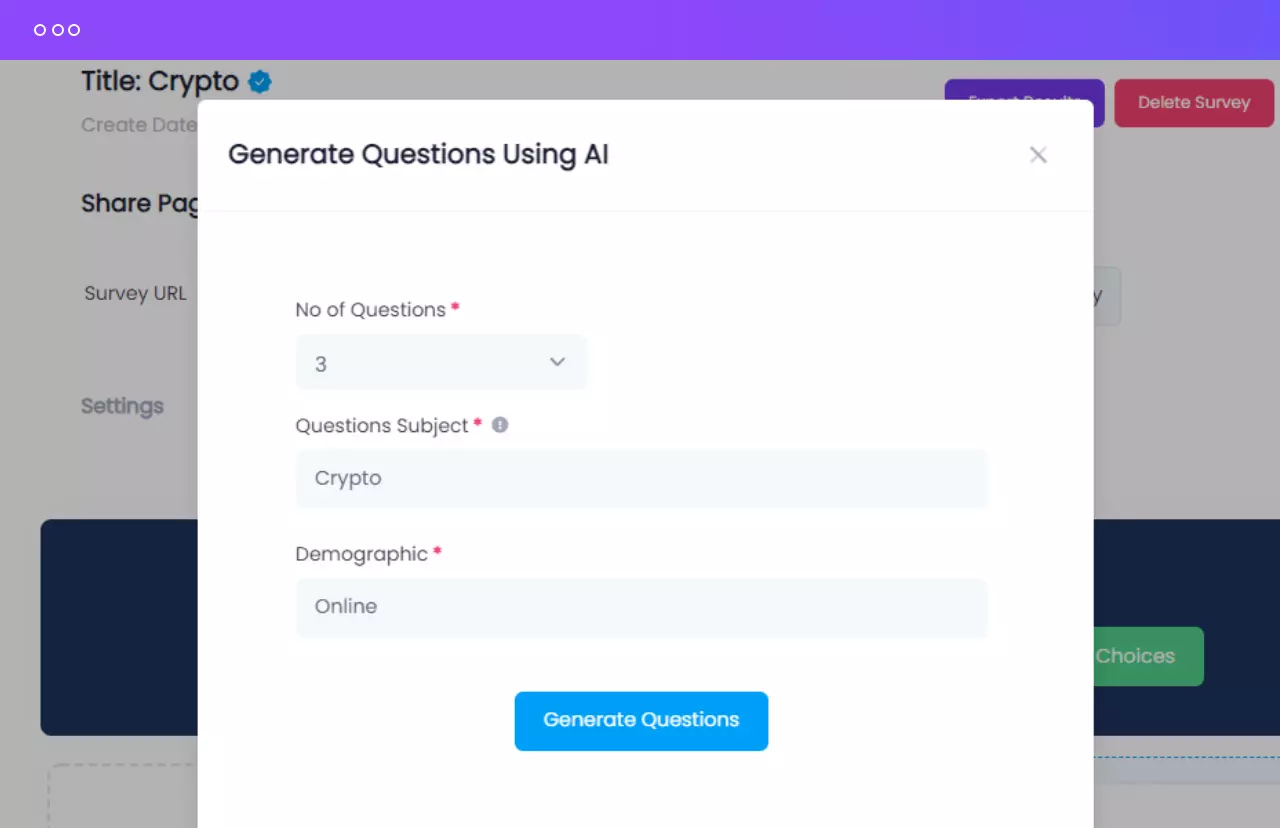 Drag & Drop Survey Builder Canvas
The order in which the questions appear in your survey can directly impact the responses you gather.
​
Simply drag-n-drop the questions you like onto the canvas. Want to change the order of your questions? – Again, just drag-n-drop. Creating a STUNNING survey can't get any easier and faster.
SurvAI gives you complete control over your surveys.
Create Multi-Page Surveys
Multi-Page surveys help you cut through the noise and get your audience to not only pay attention to your survey but also fill it out.
​
The more questions you ask…the more you'd know about your audiences' preferences.
​
And when you show your audience a personalized offer AFTER they have answered a bunch of questions – they are convinced that the products/service you're pitching is PERFECT for them…sending your conversion rates soaring.
​
SurvAI allows you to create both long & short surveys with total ease.
Create surveys that contain a user-friendly balance of short-answer and multiple-choice questions that get specific information from the participants.
​
SurvAI generates multiple questions in 10 different types & forms.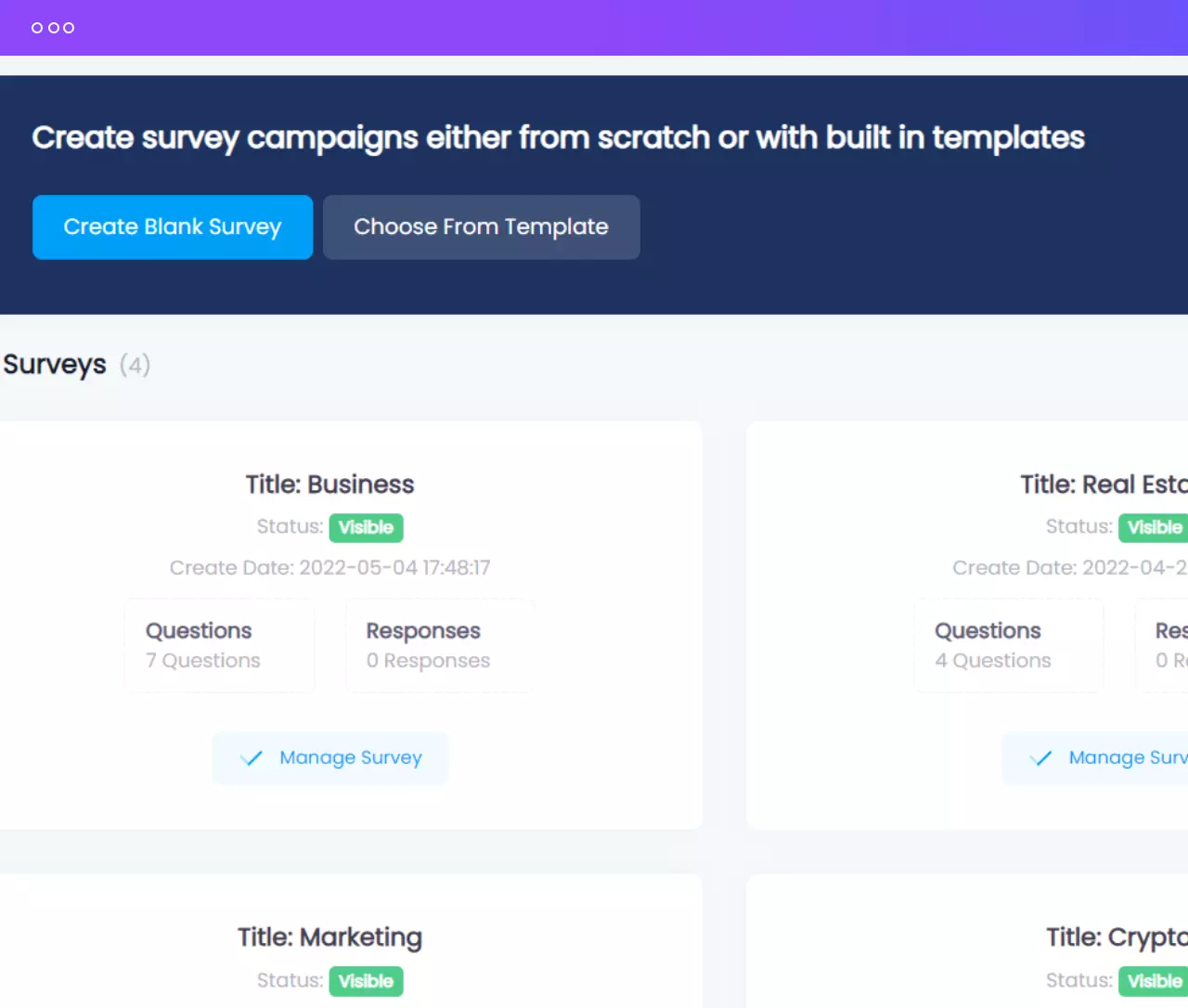 Pick A Template Or Start With Blan Canvas
SurvAI has a wide range of templates that you can use to create your surveys in just seconds…
Designed by our in-house team of expert designers & marketers – these templates are battle-tested to deliver the highest conversions.
​
Alternatively, if you want you can start with a blank canvas and create your OWN survey just the way YOU like.
Dynamic Smart Redirect System
Based on the responses to your questions…you can have SurvAI send your leads to a custom Thank You Page after completing the survey.
Pitch different products & services based on your audiences' preferences and watch your conversions skyrocket.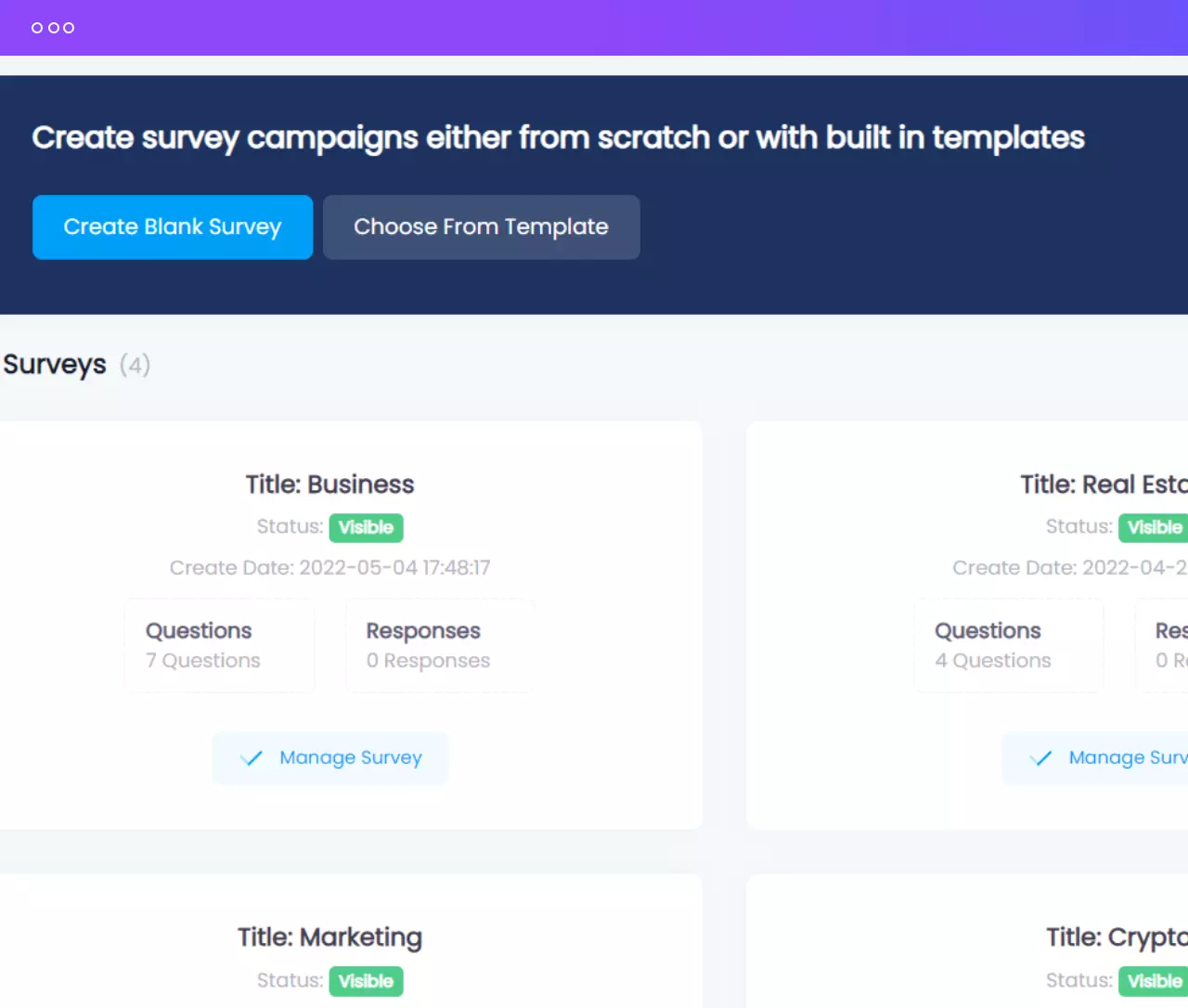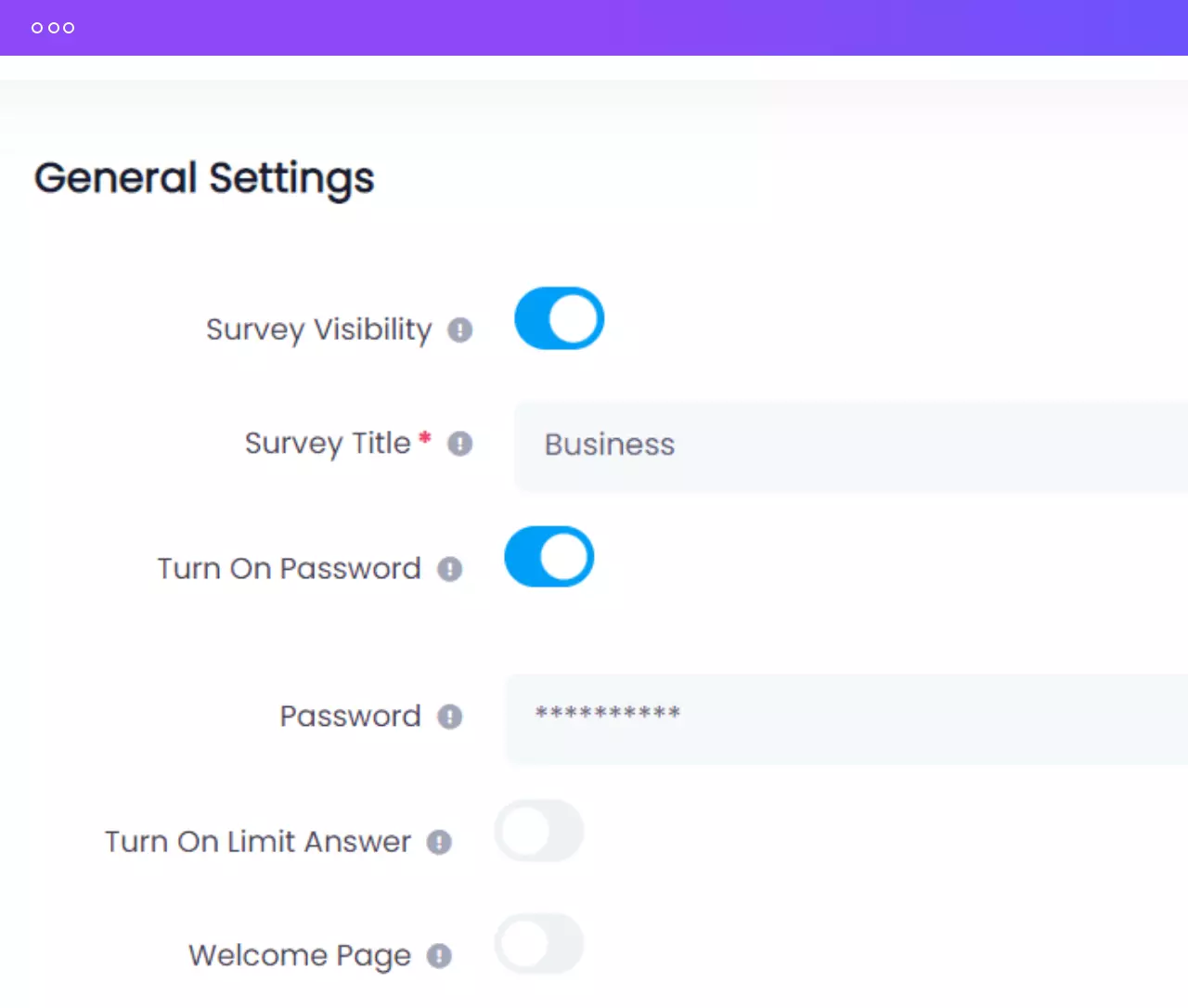 Make sure that your surveys are filled out ONLY by people who were meant to fill them out.
​
With SurvAI…you can create passwords for your surveys. This way ONLY people with the password can access & fill out the survey…making it impossible for bots to answer questions in your survey.
​
This helps in saving a lot of time & resources on compiling data that is useless for you.
And not just that…
​
You can also LIMIT one survey per respondent by allowing only one person to take up the survey using one IP address.
Brand survey pages with your own logo & colors.
You can also upload your own images/videos or choose from our built-in image gallery and add them to your survey.
​
Simply point-n-click to add your own custom welcome text and even a Countdown timer to increase completions using scarcity.
​
SurvAI has everything you need to create lead-generating surveys. All you need to do is…point-n-click!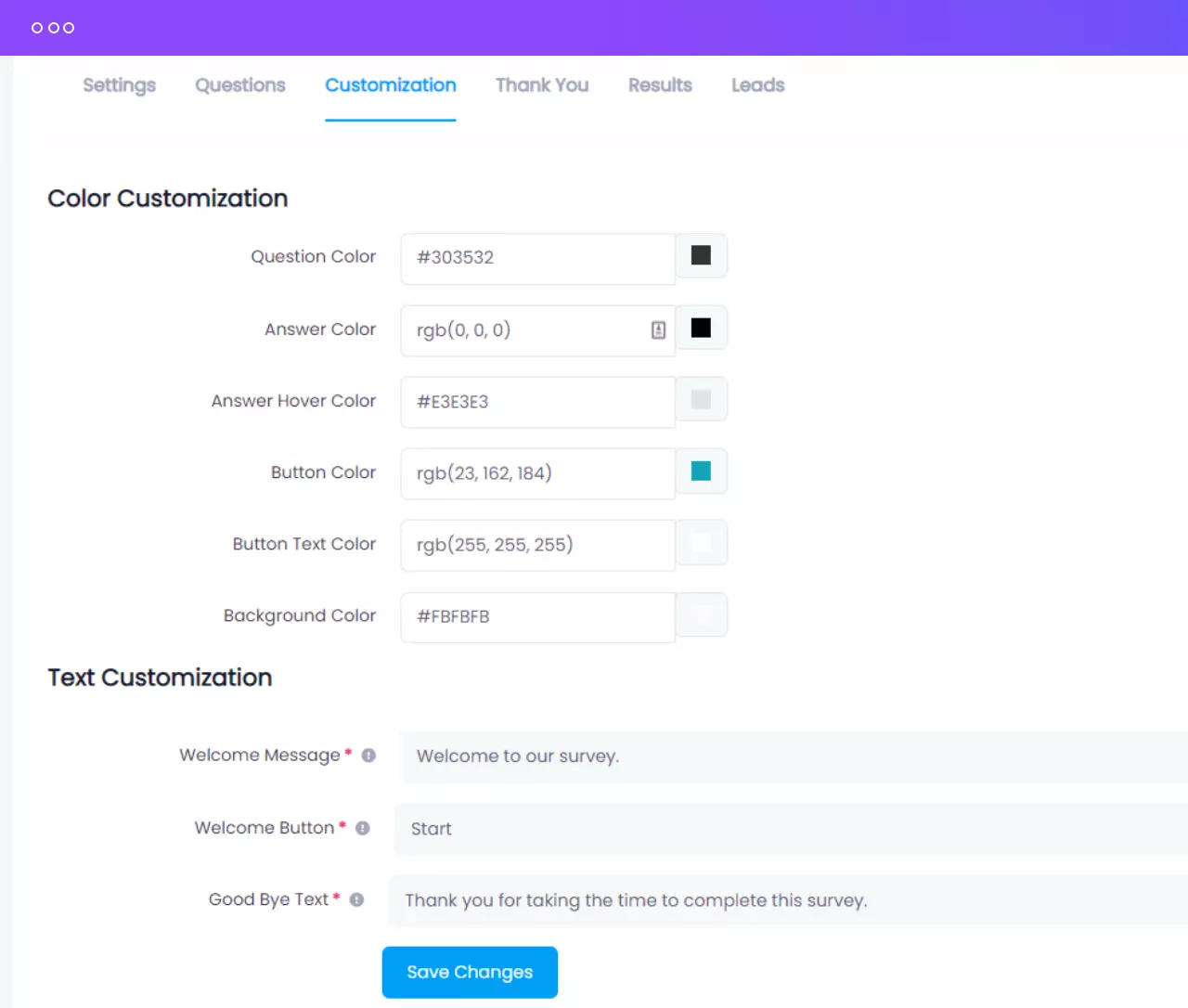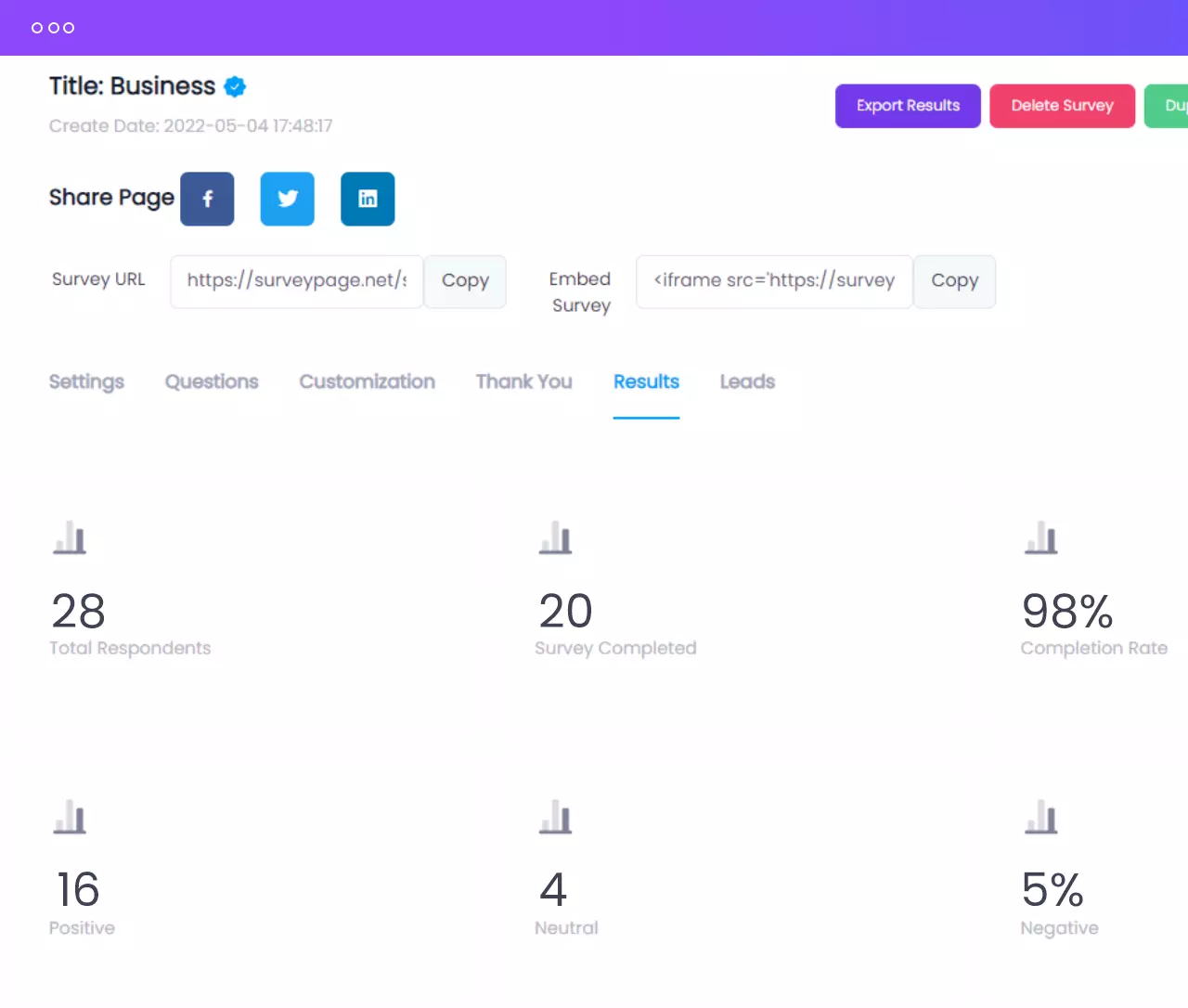 Get a bird's eye view of data pertaining to Total Respondents, Number of Completed Surveys, Percentage of Completed Surveys, and lots more!
​
See what's working for you & what's not.
Our built-in Natural Language Processing technology summarizes the results without requiring any technical skills on your part. 
SurvAI lays down all of the crucial stats for you in a simplified manner. 
​
Access these right inside your dashboard and know exactly the kind of surveys your audience will respond to.
Easily share your survey with a custom URL generated inside the app with just 1-click.
​
You can also directly share your surveys on Facebook & Twitter from within the app.
​
Want to put your survey on your website? No problem. Just copy-paste and embed it on any website (your or your clients').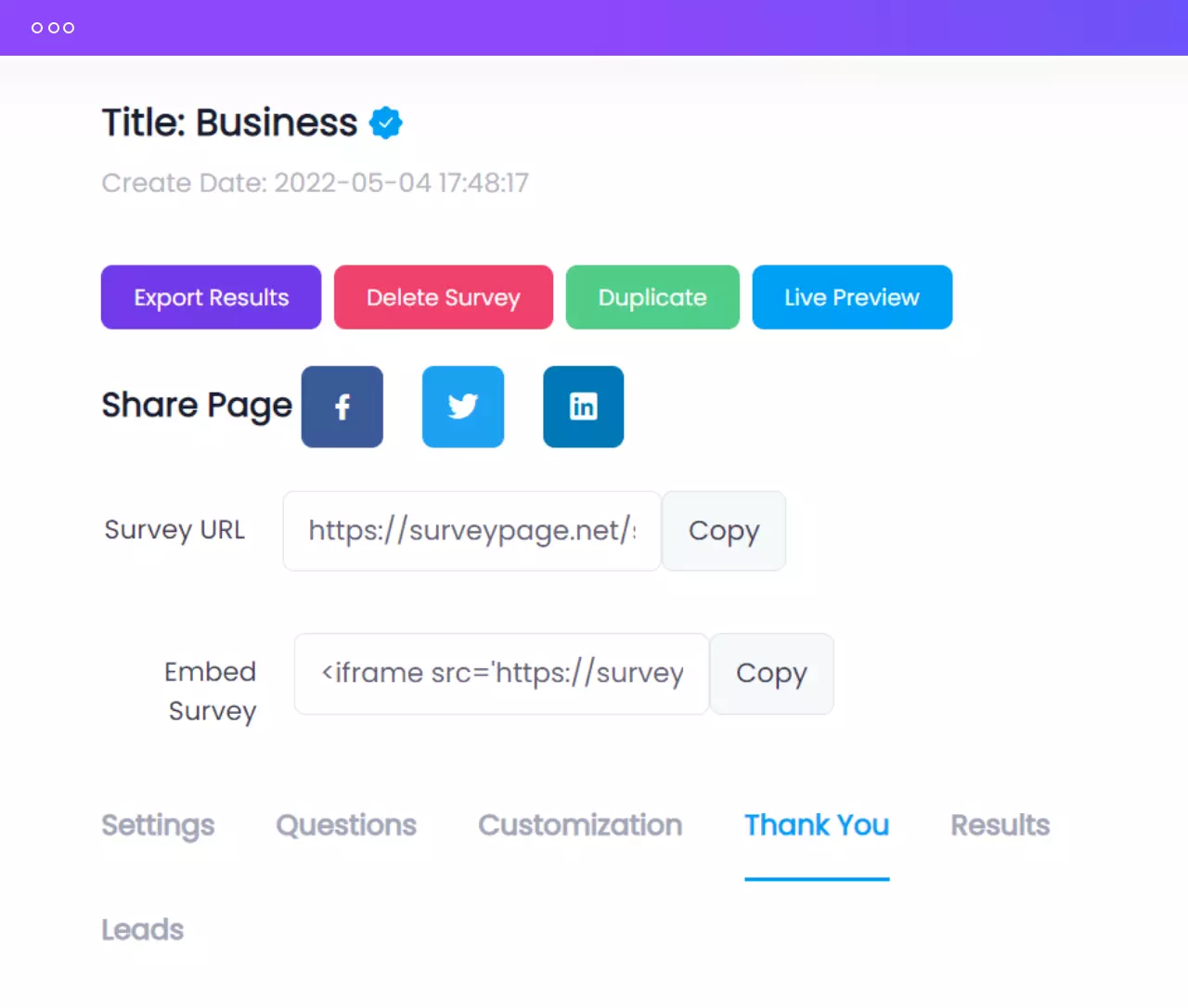 FREE LIMITED-TIME UPGRADE
Create surveys in seconds and sell them to your customers or clients for 100% profit. 
​
SurvAI will obviously help your business grow by leaps & bounds. But don't forget that it can also help you kickstart a brand new way to earn.
​
Generate high-converting surveys & sell them to clients in any niche to earn a big fat paycheck at the end of each job.
Want To Know How Much You Can Charge For Each Survey? This Should Help…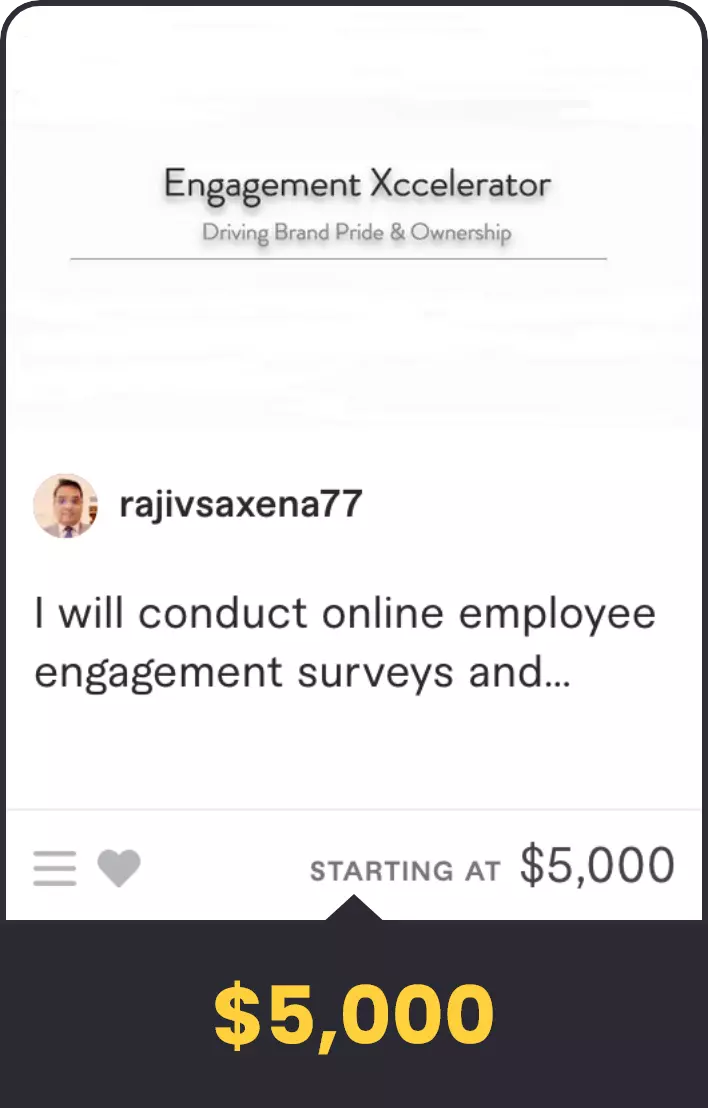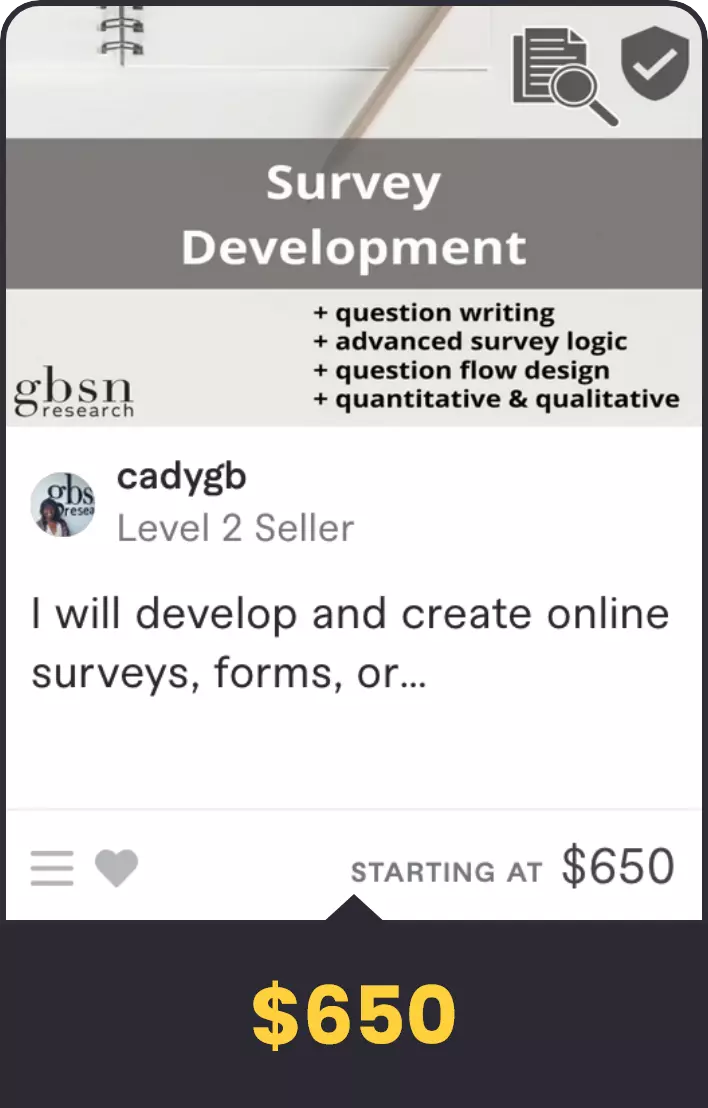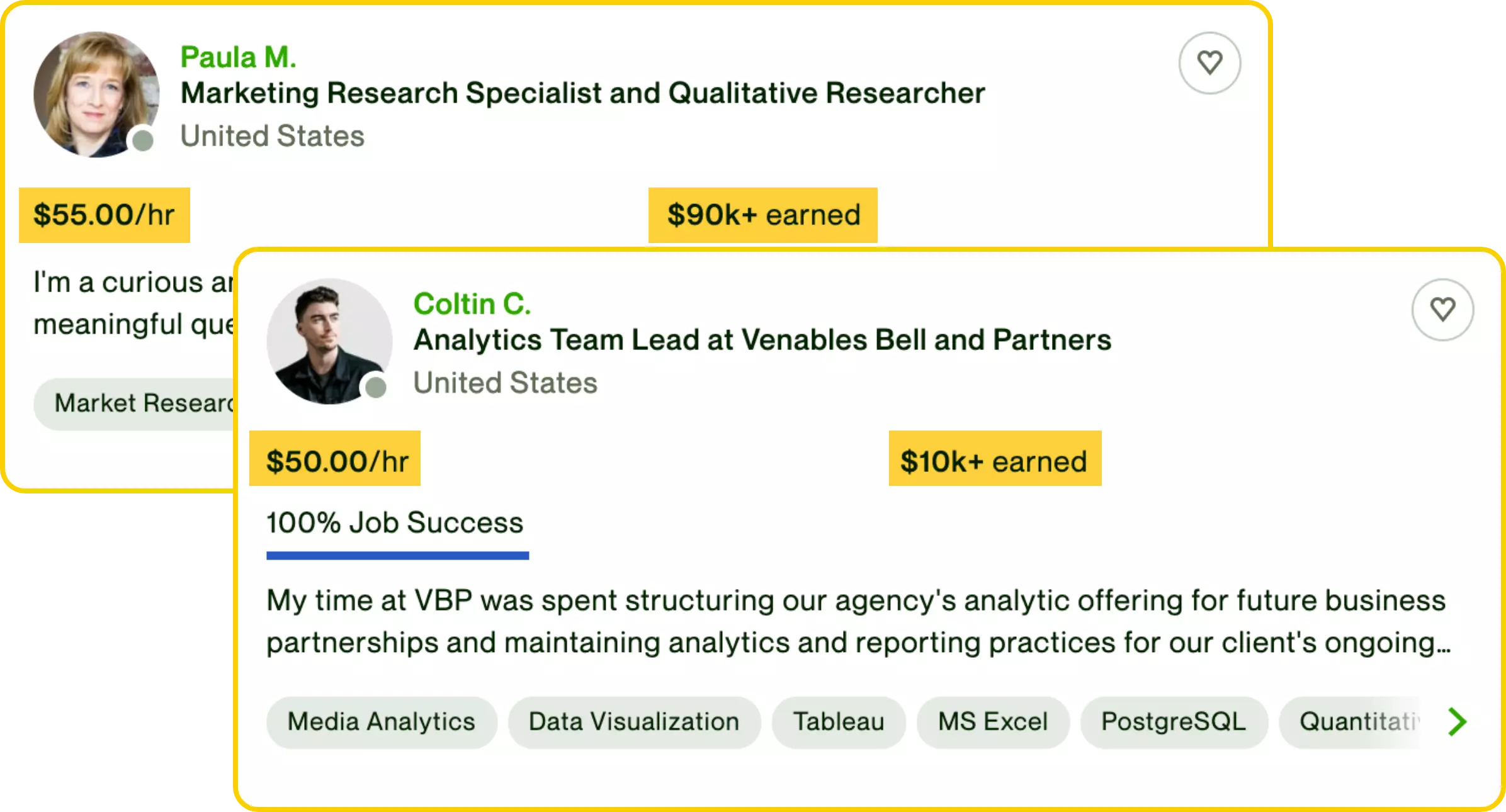 When You Get Access To SurvAI Today
YOU ALSO GET THESE FAST ACTION BONUSES
How To Make 6-Figures With Surveys
Join us for an EXCLUSIVE training session where we share how you can build a 6-figure business using SurvAI. You will walk away with practical knowledge to help you build a POWERFUL content business.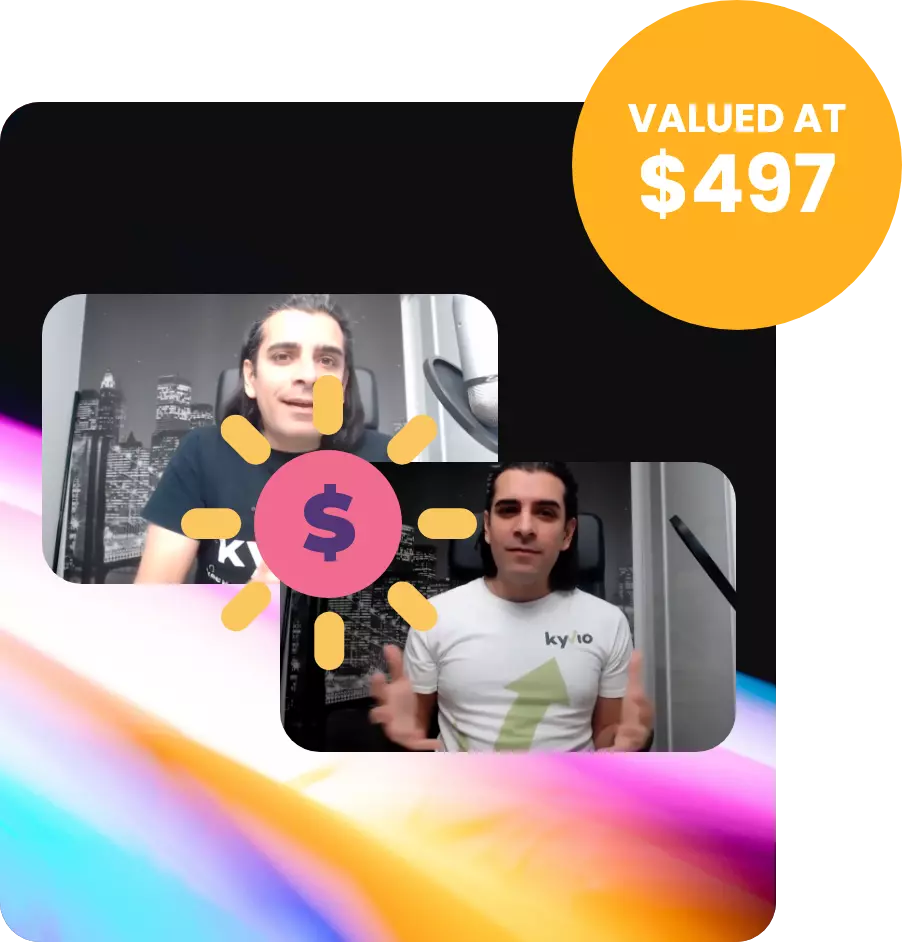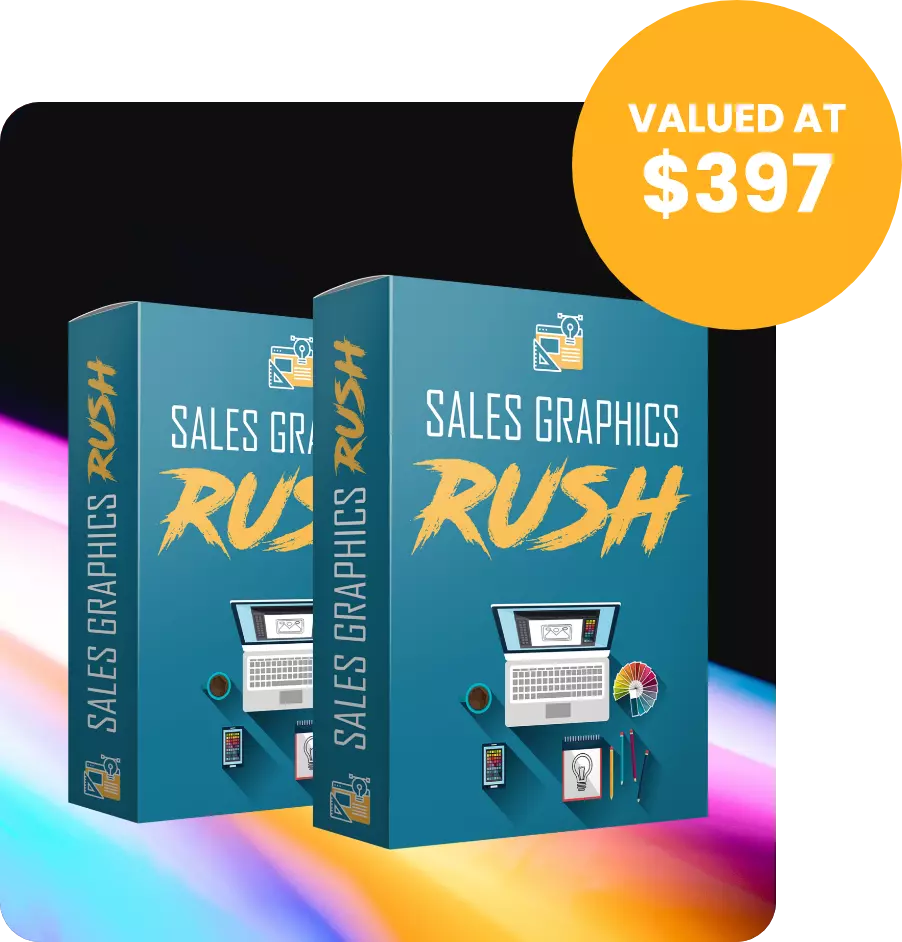 The Sales Graphics Pack has everything you will ever need to create
high converting pages. This package includes thousands of images for
sales pages, optin forms, testimonials, and so much more!
Video training that teaches you how to successfully run an email survey funnel to collect valuable feedback from your leads or customers. It also helps you segment your email list to send relevant, targeted emails for higher ROI.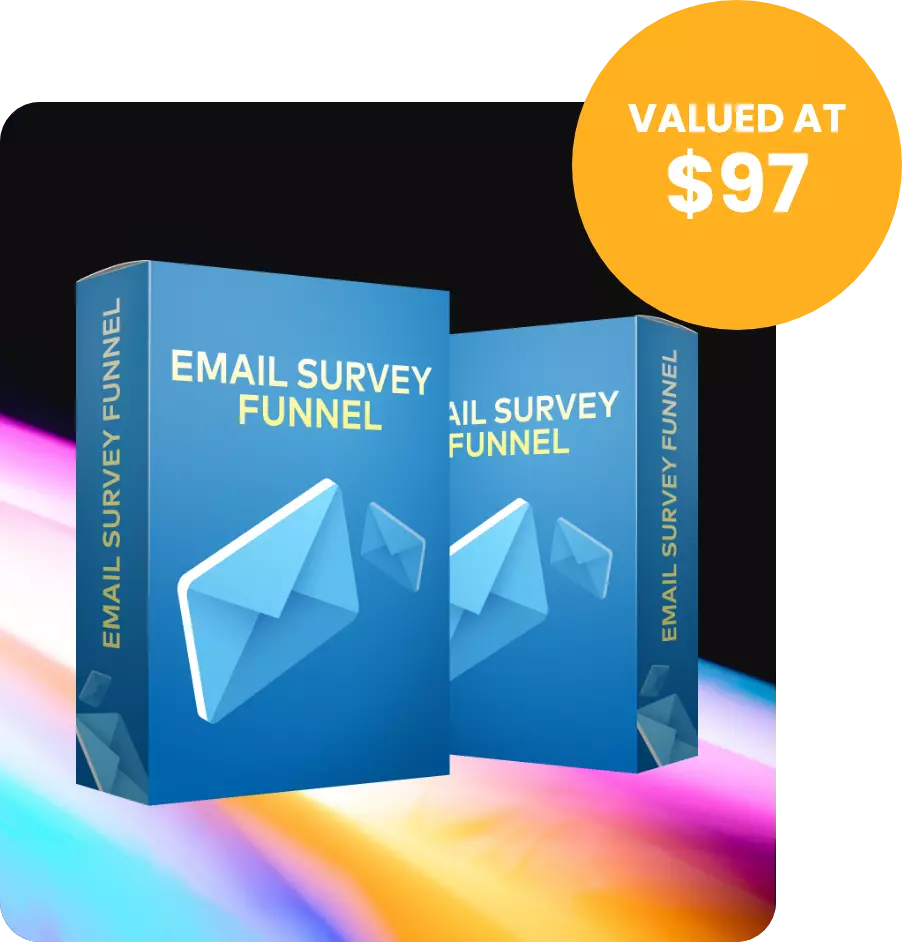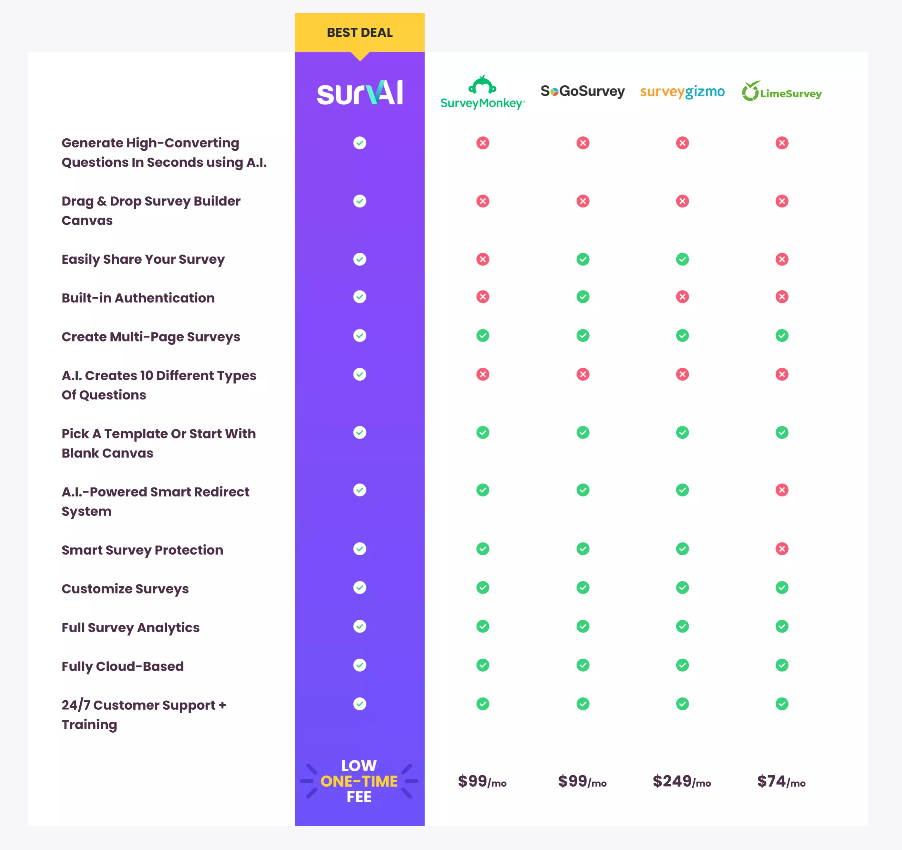 Do Not Put This Off Any Longer!
The more time you spend thinking about this purchase, the more time you lose. All that time could be used to start generating leads and building a buyer list.
​
This advanced AI technology has been trained to perfection and now you can finally say goodbye to using the same old lead magnets that produce zero leads.
Once the launch ends and the price for this offer increase to its normal rate, you will have to pay almost triple the cost and you won't get the important bonuses…So hurry and grab your copy today!
​
Don't let this opportunity vanish before you can make up your mind. Act now! The only person in the way of your success is you.
​
With the money-back guarantee in place…there's nothing for you to lose – but a lot of leads & sales to win.
If You Have Checked Any Of These Boxes
YOU CAN BE CONFIDENT THAT SURVAI IS PERFECT FOR YOU.
Don't Waste Another Moment.
Unlimited AI Questions

Collect Up to 1000 Responses

Up To 3 Questions Per Survey

Up To 25 Active Surveys

Includes Hosting For All Your Surveys - NO WEBSITE NEEDED!

Drag & Drop Survey Builder Canvas

Create Multi-Page Surveys

Dynamic Smart Redirect System

Smart Survey Protection

Full Survey Analytics

Easy Survey & Result Share

Includes ALL TEN Question:

Multiple Choice

Short Answer

Long Answer

Yes or No

Dropdown Selection

Star Rating

Slider Rating

Phone

Email

Date

ADVANCED Integrations

Video uploader (add videos to your surveys)

Social media sharing feature (share directly to FB & Twitter)

DFY built-in templates

Built-in image gallery

Step By Step Training

Top-Notch, Helpful Support

Commercial License Included
How To Make 6-Figures With Surveys

Sales Graphics Rush

Email Survey Funnel

LeadGen App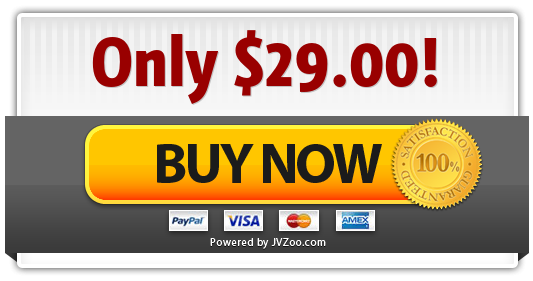 Unlimited

AI Questions

Collect Up to

1000

Responses

Up To

3

Questions Per Survey

Up To

25

Active Surveys

Includes

Hosting For All Your Surveys

- NO WEBSITE NEEDED!

Drag & Drop

Survey Builder Canvas

Create

Multi-Page

Surveys

Dynamic

Smart Redirect System

Smart

Survey Protection

Full Survey

Analytics

Easy Survey & Result Share

Includes

ALL TEN

Question:

Multiple Choice

Short Answer

Long Answer

Yes or No

Dropdown Selection

Star Rating

Slider Rating

Phone

Email

Date

ADVANCED

Integrations

Video uploader

(add videos to your surveys)

Social media

sharing feature

(share directly to FB & Twitter)

DFY

built-in

templates

Built-in image

gallery

Step By Step

Training

Top-Notch, Helpful

Support

Commercial License

Included
How To Make 6-Figures With Surveys

Sales Graphics Rush

Email Survey Funnel

LeadGen App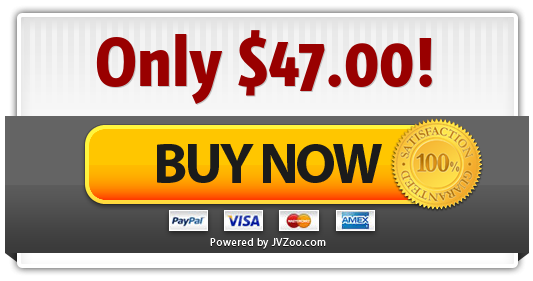 USE CODE "SURVEYS"
FOR $10 OFF
"WE KNOW YOU'RE GONNA LOVE IT"
14-Day Money-Back Guarantee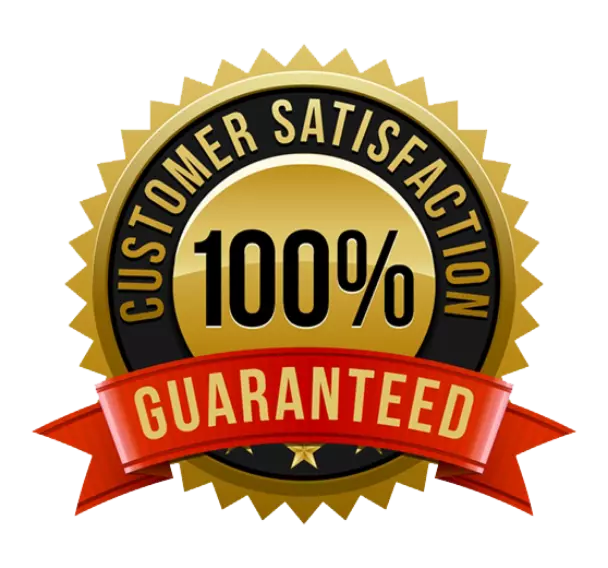 I want you to stretch your business muscles and give yourself permission to try to use surveys to grow your business. 
​
I want you to say yes to doing things differently and creating a marketing asset that helps you achieve more by getting more leads & sales.
​
But I know going out on a limb, investing money like this, can be hard. Especially in today's world where it seems like everybody's selling something (and much of it is lousy!).
​
You've made it this far, so I know you're thinking this might just be the solution you've been searching for...but like any smart business owner, you need to know for sure that you'll get results.
Create and launch your surveys over the next couple of weeks and if you don't get more leads than you did with your prior lead magnet, just email us and we'll give you your money back.
Profit-Marketing Can't Get Any Easier!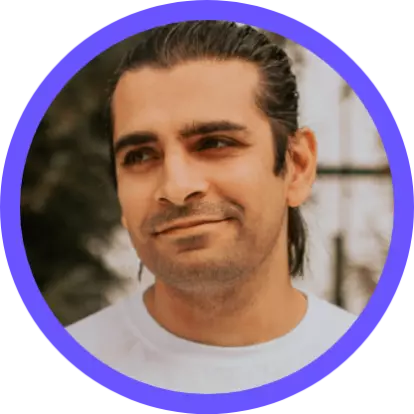 If you haven't hit "buy now" yet, here's your chance.
First Ever AI Powered Survey Creation Platform!
Frequently Asked Questions
Q: How much time do I really need to create and launch my survey? 
​
A: SurvAI can create your survey in less than 59 seconds.
Q: I'm not a copywriter, can I still create my own survey? 
​
A: Yes. With SurvAI – you don't need to write a single sentence. All you need to do is provide a keyword and hit enter. That's it.
Q: What is the monthly cost of SurvAI?
​
A: SurvAI breaks away from the monthly expensive subscription fee module. Unlike other platforms, it charges you a tiny one-time fee to benefit from forever. There are hard costs associated with question generation. To increase your number of questions generated to unlimited you will be offered an optional upgrade on the next page. Don't forget the BIG PLUS that you can legally sell these surveys to your clients. 
Q: What Do You Mean When You Promise Lifetime Access?
​
A: The word "lifetime" applies to the lifetime of the product. This average lifetime of a product of this nature and price to be supported is approximately 5 years.
​
Q: Yes! The main intention is for survey generation, but you can create quizzes and polls as well Is it beginner-friendly? 
​
A: Yes yes yes! Nothing is simpler. Even a kid in school can create a high converting survey and run a successful business easily with SurvAI. 
Q: Is training & support included?
​
A: Yes, our team is at your disposal for anything that you might need.
Q: What languages can I create automatic surveys with?
​
A: You can type out and create surveys in ANY languages. But for now, our AI supports automatic survey generation in English, French, German, Spanish and Italian. We are testing more languages and they will be added in the future.
​
Q: Does SurvAI Integrate With Other Autoresponders?
​
A: SurvAI doesn't just generate high quality surveys to build your buyers list quickly. 
We've worked hard "under the hood" to connect two of the best autoresponders for real marketers out there, like you. Not only do you get access to Mailvio and Sendiio integrations we're also giving:  GetResponse, iContact, MailChimp, SendLane, and ActiveCampaign. We'll be adding more in the future and as a SurvAI customer you'll get them all. AND we are adding the ability to not just export email but names and phone numbers as well….stay tuned!
First Ever AI Powered Survey Creation Platform!
Every effort has been made to accurately represent our product and it's potential. Any claims made of actual earnings or examples of actual results can be verified upon request. The testimonials and examples used are exceptional results, and don't apply to the average purchaser. They are not intended to represent or guarantee that anyone will achieve the same or similar results. Each individual's success depends on his or her background, dedication, desire and motivation. As with any business endeavor, there is an inherent risk of loss of capital and there is no guarantee that you will earn any money.
​
By making a purchase on this website, you agree to abide by all our policies and will not be misusing our product(s) for any wrongful purposes.