Discover The Exact Secret Strategies Used By Top Marketers To Increase Their Lead Gen Results Gy 100% And More...
NOTE: If you don't apply this strategy, you could have all the AI generated surveys in the world, and still only have average, normal returns on your efforts. Do you really want that?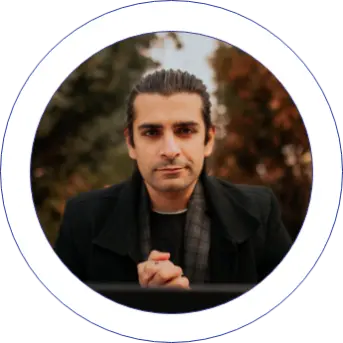 Once again, congratulations on making the wise decision to get SurvAI.
We can assure you that this is one of the best moves you've made in your marketing journey this year. 
Because surveys get the answers you need to convert visitors into leads and sales.
Now if you are like us, you only care about one thing.
That 'one thing' is not lots of surveys or even lots of AI generated questions (you took care of that by grabbing SurvAI today, right?). 
But the 'one thing' every marketer and business wants - RESULTS.
You care about leads, sales, and money made from your products and services…that's why we are doing this! 
Unfortunately, over 90% of internet marketers don't get the kind of results they desire from their funnel surveys and often give up without really even knowing how to try…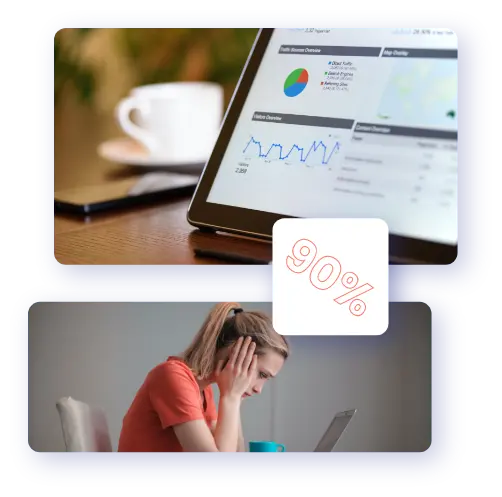 Even those top marketers are not exempted.
They are satisfied with their results, without knowing that they could be making much more money than they are currently doing.
The problem is: they don't do their survey funnel marketing properly...
They are busy asking random questions that don't really help to move their leads through their funnels. Or simply building surveys the wrong way. 
Either way, they fail to do the actual survey funnel marketing the right way.
That's why they don't get the level of results and profits their websites could be giving them.
The level that I see in my business, over and over again
Now, Here's a Shocking and Perhaps Disturbing Truth:
Over the past couple of months, we have come to understand that so many survey users suffer the same fate.
We've talked to them and they realize that survey funnels will make their online business work for them, and even create a small fortune from it.
So after buying some automated blogs and other solutions, they give survey funnel marketing a go.
Because they've watched some videos and maybe attend a free course on surveys, they begin to think they have mastered everything there is to know about surveys…
So they start trying to create surveys with no real foundation to build their strategy on, hoping, praying, dreaming that it will result in new leads.
They create their content, set up their sales pages, spend money on ads, every day, with the hopes of making sales….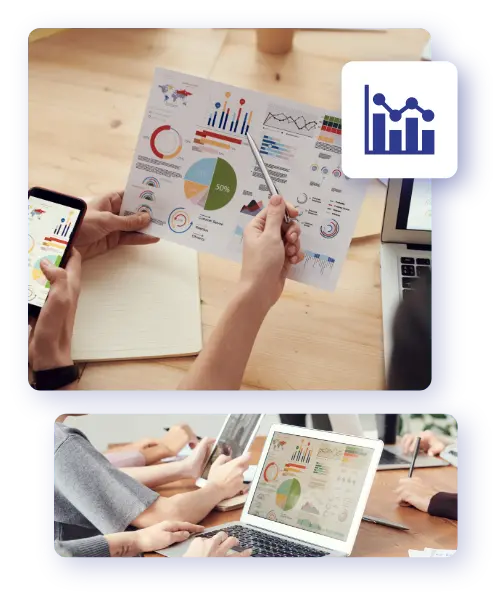 Then, The Reality Dawns On Them:
For some reasons unknown to them, they can't grow their list or make sales and profit from their surveys.
These people begin to wonder what the problem could be.
They spent a good deal of time and money building their sales pages and affiliate programs, but they can't build a list.
And they can't make money from the list that they have put together.
They start getting frustrated…especially when they see the impressive results other people are getting from their own surveys.
Most of them begin to think that it must be the traffic source they are using…
…and that the money they spent to get everything setup is a waste.
So they abandon surveys without really understanding the best strategy for using them: Survey funnels.
Then they look for the next shiny object in the marketing world…they dive head first into that and try to forget surveys, and all the other things they merely dipped their toes into without truly developing a strategy.
But the same thing happens: their sales dashboards still read zero.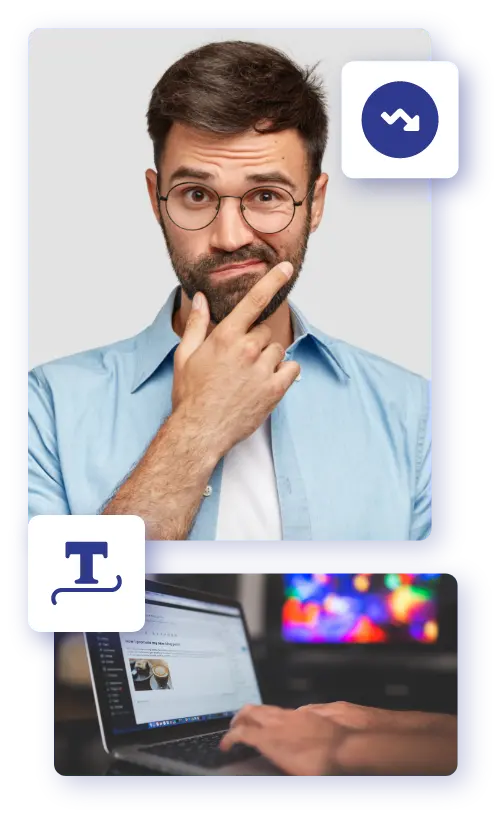 I got tired of being sad. So I decided…
…to do something about people giving up on such a great way of building a targeted, high quality list of repeat buyers.
I decided to research and test and create the perfect course for anyone, literally anyone to learn a secret strategy for using survey funnels to grow a list and grow their bottom line.
And to do that not just once or twice, but over and over again so that they can build the life they always wanted.
Well, when I finally figured this out, I decided to take action.
So I created a top-notch course that will help you catapult your list, sales and profits with survey funnel marketing.
So instead of getting frustrated into thinking that the problem is from the traffic you use…
…instead of abandoning your plans for you and your family…
…and instead of giving up because you think that this marketing thing might not be for you…
…it will be much better to get this survey funnel course.
This is the best way we know that you can finally double, triple, or even quadruple your list growth, which will quickly give you higher sales and profits with the power of survey funnels.
That is why we're giving you access to this powerful course.
You can either go at it yourself, with SurvAI. Which will work, but you will do it at your own pace, and you may get lost.
Or you can let me hold your hand and guide you through a dedicated training series.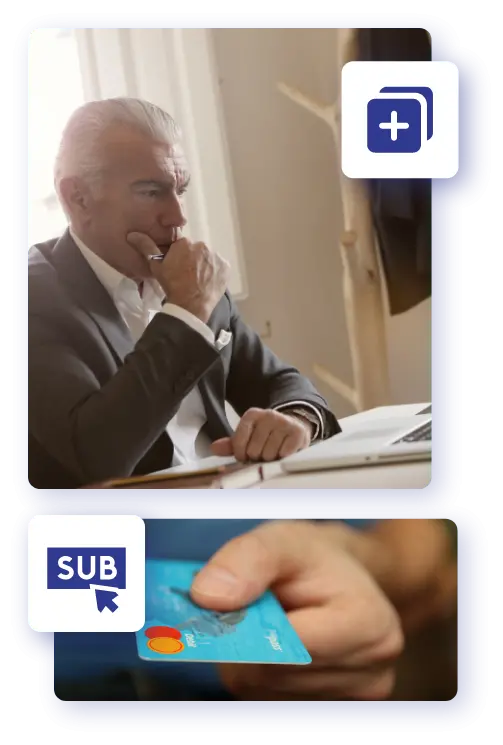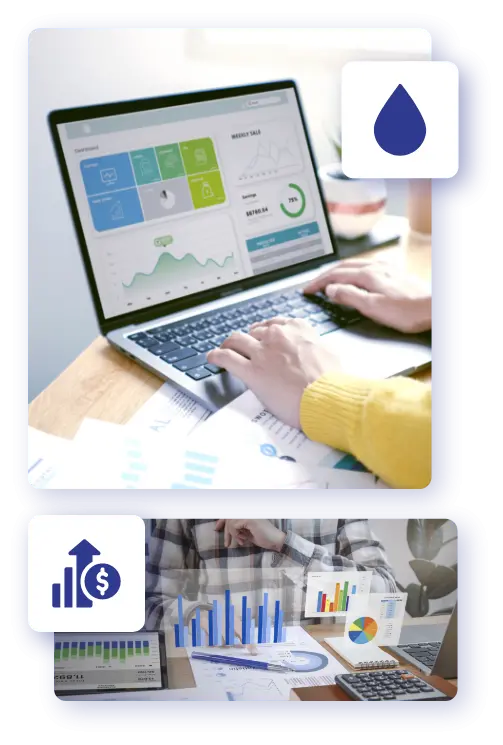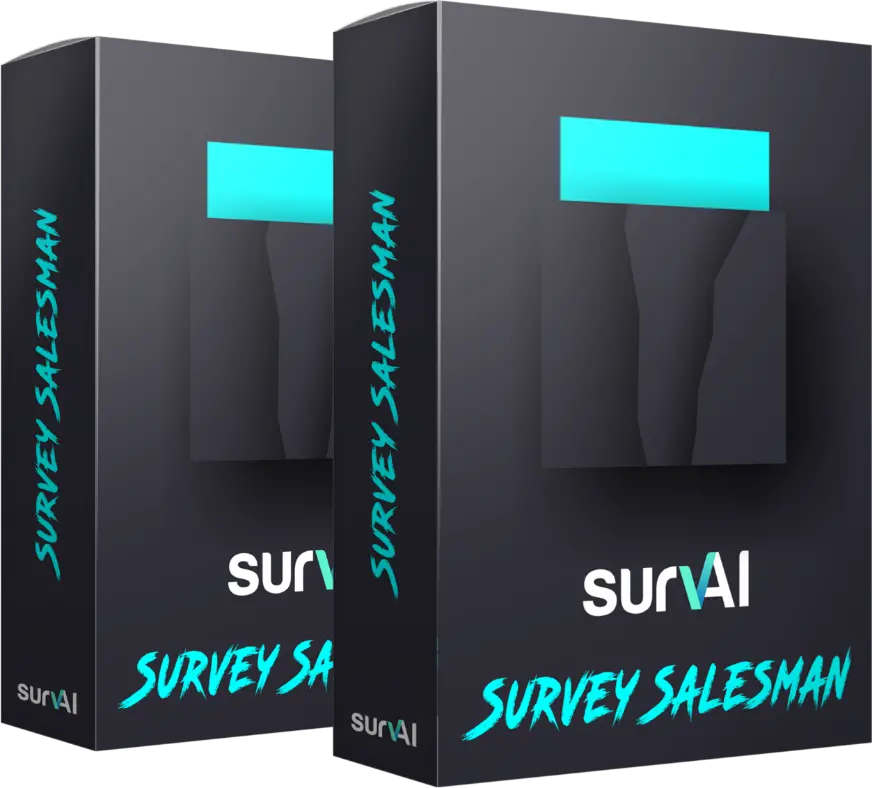 Inside Survey Salesman, You Are Going To Discover…
Peek Inside The Survey Salesman Curriculum:
In the first module, I explain what surveys really are. You might be surprised by the answer! I review the benefits and potential problems with survey funnels. We do a detailed comparison with regular sales funnels and then review some tools.
What Questions Should You Ask?
In this module, you will learn how best to approach your audience with questions to get the data you need.
In this module, I detail a process to get you inside your audiences' head. This is important because what I have realized is that most people have no idea what their potential client is actually thinking.
This becomes particularly difficult where your audience's language and culture is different from yours. But this strategy will help you overcome those roadblocks
Now we take all that data we've collected in the Discovery phase and put it to work. This is where the real power is shown when we use our new found knowledge to help our customers find exactly what they want and we sell it to them…again…and again…
Plus, We Included This Bonus For You
These email swipes can be used to offer your services. Get potential clients fast and easy with these professionally written templates.
Now, You May Be Wondering WHY You Need This Course After Buying SurvAI.
So let me make clear to you one reason that makes it essential.
SurvAI will help you make money with your AI generated surveys...
...but following the right strategies to sell using those surveys is just as important!
That's what Survey Salesman teaches you.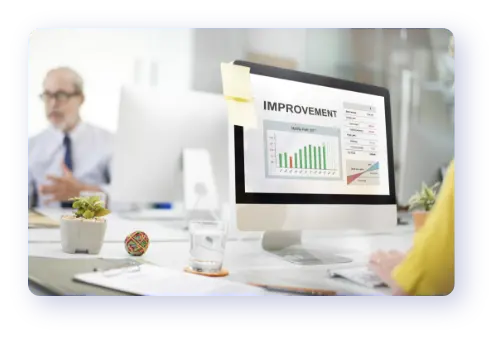 Now, How Much Is A Resource Like This Worth?
Well, it's hard to put a value on something that can help you make more money than you can imagine.
To give you an idea of what this course is worth, let's shock you a bit.
Do you know that some gurus package similar information and sell it at $397, as a mid ticket training offer?
Yes, they do, and many people pay…
…And that's because they know that at the end, they will earn back that amount a hundred times over.
However, even though this course has more value for you than those mid ticket training offers, we aren't going to ask you to pay $397.
We aren't even going to ask you to invest $297 or even $97, even though it will be a steal at that price.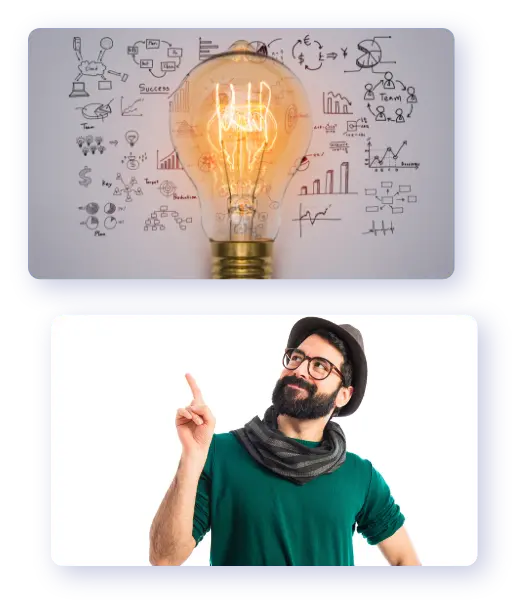 For getting access to SurvAI, and for reading this letter to this point, we're going to reward you for it.
And that's by making Survey Salesman available to you at the dirt cheap price of…
The reason you ordered SurvAI is that you understand the power of survey funnels…
…and you want to use it to generate a targeted buyers list to make more money.
That's the same reason you should get this course now.
Because without it, you may not know how to MAXIMIZE the survey funnels you create!
In that case, your investment in SurvAI will become a total waste.
And you'll wander off to find the next shiny object…and start all over. 
Again, with no strategy and no long term plan…
What you need to end your struggles to make money on the internet…
…and finally, becoming like those guys making millions of dollars per year, is finally here!
But the clock is ticking... we can't promise this offer will be around forever.
And if you close this page without taking action, you may never access it again because it is a one-time offer.
The Ultimate Choice Is Up To You
You can add this course to SurvAI which you have purchased, and have the complete package you need to make more money with survey funnels…
…or you can leave this page and go on with only SurvAI.
But make sure you don't blame yourself later for passing this over…
…and don't come back to us begging to give you a second chance to get this one-time offer.
And Don't Forget That Your Satisfaction Is Guaranteed!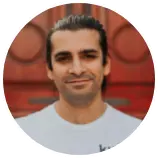 We look forward to hearing your personal success story. - Neil Napier 
Try SurvAI Survey Salesman Completely Risk-Free
Keep Pushing Forward, You're Completely Protected With Our 14 Day Money-Back Guarantee
The job is not done until the deal is done. This part of the strategy puts an exclamation point on all the prep work we have done. This is the literal payoff for all the hard work we've put into this survey funnel strategy.
We are backing SurvAI Survey Salesman as the most user-friendly business-generating upgrade. This is because we have used it ourselves and have seen the results.
But we want to be 100% fair with you. So, we will ask you to ONLY give SurvAI Training upgrade a try for 14 days. Sell some services, make some profit.
And if, at any time during this period, you feel that SurvAI Training doesn't meet your expectations somehow…
…just drop us a message at the Support Desk and get your full refund processed instantly.
P.S. And yes, you get to keep all the money you would have made thus far.
How surveys help you understand your audience

How to ask the right questions?

Discover who your audience is and what they want.

How to build surveys that will help you convince them that you have the solution to their problem?

How to make every survey respondent buy from you again and again?
Here we show you how to integrate some survey strategies right into our Kyvio products.
You'll see what this looks like in practice through our case studies.
With Survey Salesman, you'll be a survey funnels pro in no time!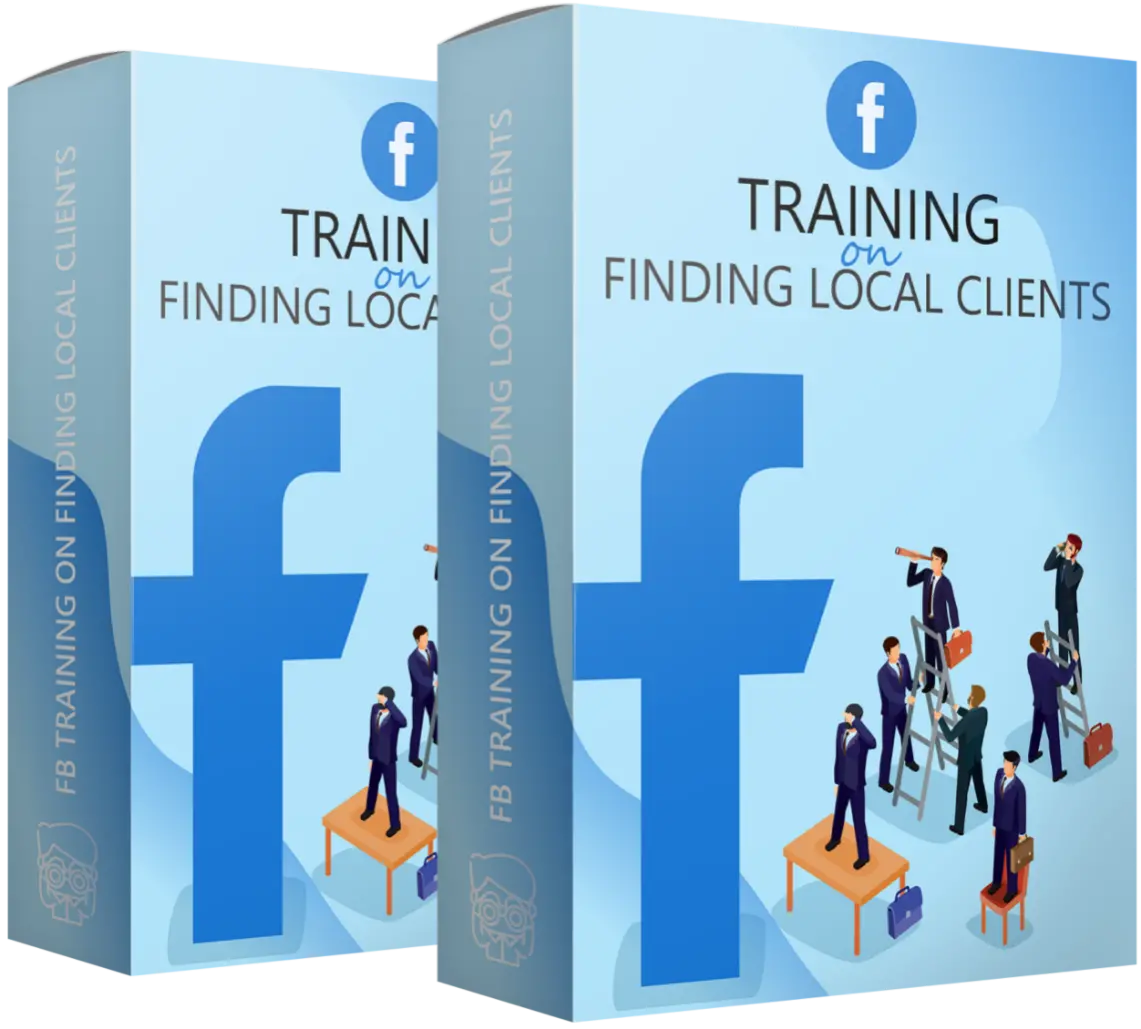 FB Training on Finding Local Clients
This exclusive Facebook training will teach how to find clients in any city with ease. You will be able to sell to thousands of business owners.
Now that you understand how to get use AI to generate effective survey funnels…
Watch this video to see how you can easily double or triple your results…